25 % off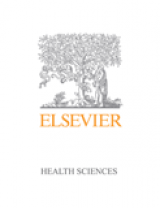 Paperback
Recent Advances in Management and Prevention
Stock Status
Please allow 2 - 3 weeks for delivery
Publication Date
30-10-2020
View More
With the increased prevalence of subfertility (any form of reduced fertility with prolonged time of unwanted non-conception) and the number of subfertile patients turning to assisted reproductive clinics for help, Subfertility: Recent Advances for Management and Prevention is a much-needed resource for today's health care providers. Written by doctors with extensive expertise in the areas of reproductive physiology and endocrinology, it provides a description of the methods for achieving conception, an overview of the causes of subfertility and how to detect them, a review of the psychological impact of subfertility, guidelines for the treatment of subfertility, and a look at assisted reproductive technologies.

Key Features

Provides a holistic approach to the causes and treatment of subfertility, with guidance on selecting patients on the basis of ovarian reserve/sperm parameters and the management of special endocrine abnormalities like polycystic ovarian syndrome, endometriosis, and thyroid disorders.

Offers a concise review of the most recent advances for improving assisted reproductive techniques.

Covers reproductive physiology and the causes of subfertility, with special focus on endocrine abnormalities that lead to subfertility.

Consolidates today's available information on this timely topic into a single, convenient resource.
ADDITIONAL INFORMATION
ISBN
9780323759458
Table of Content
Chapter 1: Anatomy and embryology of male and female reproductive systems
Chapter 2: Reproductive endocrine physiology
Chapter 3: Reproductive cycle
Chapter 4: Ovarian reserve
Chapter 5: Introduction to subfertility
Chapter 6: Impact of subfertility
Chapter 7: Polycystic ovary syndrome and subfertility
Chapter 8: Endometriosis and subfertility
Chapter 9: Thyroid imbalance and subfertility
Chapter 10: Pituitary disorders and subfertility
Chapter 11: Oxidative stress and oocyte microenvironment
Chapter 12: Assisted reproductive techniques
Chapter 13: Way forward
Author Information
Edited by Rehana Rehman, MD, Associate Professor, Department of Biological & Biomedical Sciences, Aga Khan University and Aisha Sheikh, MD, Lecturer and Consultant Endocrinologist, Section of Endocrinology, Department of Medicine, The Aga Khan University, Stadium Road, Karachi
Trim
235 x 191 (7 1/2 x 9 1/4)
Pages
212
Publication Date
30-10-2020
Stock Status
Please allow 2 - 3 weeks for delivery
deltacomm1code
Books