10 % off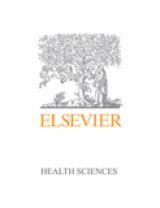 Paperback
Rapid Review Biochemistry
, 3rd Edition
With STUDENT CONSULT Online Access
Stock Status
Please allow 3 - 4 weeks for delivery.
Publication Date
27-08-2010
View More
Get the most from your study time, and experience a realistic USMLE simulation with Rapid Review Biochemistry, 3rd Edition, by Drs. John W. Pelley, and Edward F. Goljan. This new reference in the highly rated Rapid Review Series is formatted as a bulleted outline with photographs, tables, and figures that address all the biochemistry information you need to know for the USMLE. And with Student Consult functionality, you can become familiar with the look and feel of the actual exam by taking a timed or a practice online test that includes 350 USMLE-style questions.

Key Features

Author, John Pelley, wins 2010 Alpha Omega Alpha Robert J. Glaser Distinguished Teacher Award
John Pelley PhD, an associate author of two popular medical review titles, Rapid Review Biochemistry, and Elsevier's Integrated Review Biochemistry has won the 2010 Alpha Omega Alpha (AOA) Robert J. Glaser Distinguished Teacher Award. The award was established by the AOA medical honor society in 1988 to recognize faculty members who have distinguished themselves in medical student education. He is nationally known for applying concept mapping, a learning technique that focuses on building patterns and relationships to concepts, to medical education.
Review the most current information with completely updated chapters, images, and questions.

Profit from the guidance of series editor, Dr. Edward Goljan, a well-known author of medical review books, who reviewed and edited every question.

Take a timed or a practice test online with more than 350 USMLE-style questions and full rationales for why every possible answer is right or wrong.

Access all the information you need to know quickly and easily with a user-friendly, two-color outline format that includes High-Yield Margin Notes.

New to this Edition

Study and take notes more easily with the new, larger page size.

Practice with a new testing platform on USMLE Consult that gives you a realistic review experience and fully prepares you for the exam.
ADDITIONAL INFORMATION
ISBN
9780323068871
Table of Content

Chapter 1 Carbohydrates, Lipids, and Amino Acids: Metabolic Fuels and Biosynthetic Precursors

Chapter 2 Proteins

Chapter 3 Membrane Biochemistry and Signal Transduction

Chapter 4 Nutrition

Chapter 5 Generation of Energy from Dietary Fuels

Chapter 6 Carbohydrate Metabolism

Chapter 7 Lipid Metabolism

Chapter 8 Nitrogen Metabolism

Chapter 9 Integration of Metabolism

Chapter 10 Nucleotide Synthesis and Metabolism

Chapter 11 Organization, Synthesis, and Repair of DNA

Chapter 12 Gene Expression

Chapter 13 DNA Technology

Common Laboratory Values

Author Information
By John W. Pelley, PhD, Associate Professor, Department of Cell Biology and Biochemistry, Texas Tech University Health Sciences Center, School of Medicine, Lubbock, Texas and Edward F. Goljan, MD, Professor and Chairman of Pathology, Oklahoma State University, College of Osteopathic Medicine, Tulsa, Oklahoma
Trim
276 x 216 (8 1/2 x 10 7/8)
Pages
200
Publication Date
27-08-2010
Stock Status
Please allow 3 - 4 weeks for delivery.