25 % off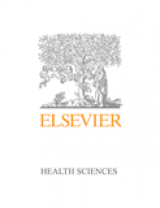 Paperback
Ob/Gyn Secrets
, 4th Edition
Stock Status
Please allow 3 - 4 weeks for delivery.
Publication Date
29-04-2016
View More
For 30 years, the highly regarded Secrets Series® has provided students and practitioners in all areas of health care with concise, focused, and engaging resources for quick reference and exam review. Ob/Gyn Secrets, 4th Edition, by Drs. Amanda Mularz, Steven Dalati, and Ryan A. Pedigo, features the Secrets' popular question-and-answer format that also includes lists, tables, and an easy-to-read style - making reference and review quick, easy, and enjoyable.

Key Features

Top 100 Secrets and Key Points boxes provide a fast overview of the secrets you must know for success in practice.

The proven Secrets® format gives you the most return for your time - concise, easy to read, engaging, and highly effective.

Portable size makes it easy to carry with you for quick reference or review anywhere, anytime.

New to this Edition

NEW: Expert Consult access
provides an enhanced e-book version with the print, available online or on mobile devices.
This edition features updated content to keep you current with what's new in obstetrics and gynecology, including new technologies that can improve your patient care.

A new author team leads a team from prominent institutions, bringing a fresh perspective to this best-selling review.
ADDITIONAL INFORMATION
ISBN
9780323399227
Table of Content

Section I. General Gynecology

1 The Menstrual Cycle

2 Premenstual Syndrome and Dysmenorrhea

3 Abnormal Uterine Bleeding

4 Endometriosis and Adenomyosis

5 Leiomyomatous Uterus

6 Anovulation

7 Female Sexual Dysfunction

8 Menopause

9 Benign Lesions of the Vulva and Vagina

10 Lower Genital Tract Infections

11 Pelvic Inflammatory Disease

12 Ectopic Pregnancy

13 Induced Abortion

14 Contraception

15 Benign Adnexal Masses

16 Acute and Chronic Pelvic Pain

17 Urinary Incontinence

18 Pelvic Organ Prolapse

19 Breast Disease

20 Intimate Partner Violence

Section II. Reproductive Endocrinology

21 Puberty

22 Amenorrhea

23 Infertility

24 Ovulation Induction and In vitro Fertilization

25 Spontaneous Abortion and Recurrent Pregnancy Loss

26 Hirsutism and Polycystic Ovarian Syndrome

Section III. Gynecologic Oncology

27 Precancerous Lesions of the Lower Genital Tract

28 Vulvar and Vaginal Cancer

29 Cervical Cancer

30 Endometrial Hyperplasia and Uterine Cancer

31 Ovarian Cancer

32 Gestational Trophoblastic Disease

Section IV. General Obstetrics

33 Normal Physiology of Pregnancy

34 Pathophysiology of the Placenta

35 Preconception Counseling

36 Comprehensive Prenatal Care

37 Nutrition and Exercise in Pregnancy

38 Obstetric Ultrasound

39 Prenatal Diagnosis

40 Antepartum Fetal Surveillance

Section V. Complications of Pregnancy

41 Genetics in Pregnancy

42 Cervical Insufficiency and Cerclage

43 Nausea and Vomiting in Pregnancy

44 Disorders of Fetal Growth

45 Amniotic Fluid Disorders

46 Alloimmunization

47 Renal Disease in Pregnancy

48 Pregestational and Gestational Diabetes

49 Hypertension in Pregnancy

50 Thyroid Disease in Pregnancy

51 Autoimmune Diseases in Pregnancy

52 Neurologic Issues in Pregnancy

53 Pulmonary Disease in Pregnancy

54 Cardiovascular Disease in Pregnancy

55 Infections in Pregnancy

56 Surgery During Pregnancy

57 Trauma in Pregnancy

58 Alcohol and Drug Abuse During Pregnancy

59 Obesity in Pregnancy

60 Multiple Gestation

Section VI. Labor, Delivery, and Postpartum

61 Labor and Vaginal Delivery

62 Intrapartum Fetal Surveillance

63 Cesarean Delivery and Vaginal Birth After Cesarean Delivery

64 Obstetric Anesthesia

65 Preterm Labor and Preterm Premature Rupture of Membranes

66 Placenta Previa and Placental Abruption

67 Malpresentation

68 Postpartum Hemorrhage

69 Newborn Resuscitation

70 Postpartum Care

Author Information
By Amanda Mularz, MD, Clinical Instructor, David Geffen School of Medicine at UCLA, Los Angeles, California; Maternal-Fetal Medicine Fellow, Department of Obstetrics and Gynecology, Ronald Reagan-UCLA Medical Center, Los Angeles, California; Steven Dalati, MD, Assistant Clinical Professor of Obstetrics and Gynecology, David Geffen School of Medicine at UCLA, Los Angeles, California; Department of Obstetrics and Gynecology, Olive View-UCLA Medical Center, Sylmar, California and Ryan A. Pedigo, MD, Director, Undergraduate Medical Education, Department of Emergency Medicine, Harbor-UCLA Medical Center; Assistant Professor of Emergency Medicine, David Geffen School of Medicine at UCLA, Los Angeles, California
Trim
5.25w x 8.5h"
Pages
352
Publication Date
29-04-2016
Stock Status
Please allow 3 - 4 weeks for delivery.
deltacomm1code
Books