25 % off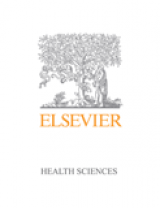 Paperback
Instant Work-ups: A Clinical Guide to Medicine
, 2nd Edition
Stock Status
Please allow 3 - 4 weeks for delivery.
Publication Date
20-06-2016
View More
Pocket-sized and portable, Instant Work-ups: A Clinical Guide to Medicine offers all of the critical information physicians need to know in order to evaluate and diagnose a patient. The content is uniquely presented as a patient would present his or her case: with symptoms and abnormalities, as opposed to a diagnosis. Practical and easy to use, it provides clear work-up plans for the most commonly encountered medical conditions, providing quick, focused guidance with the flexibility to adapt to each unique patient.

Key Features

Expert Consult eBook version included with purchase.
This enhanced eBook experience allows you to search all of the text, figures, images, and references from the book on a variety of devices.
Pocket-sized design makes it perfect for quick reference in the clinical setting.
Covers approximately 80 of the most commonly encountered medical conditions.
Chapters are alphabetically organized by topic for easy reference.
Topics are presented as a sign, symptom, or abnormal lab reading as a patient would present his or her case.
Every topic includes a brief background discussion, a list of important related materials, and a detailed list of the next lab or radiographic tests.
Describes each diagnostic test and includes algorithms for each topic to help guide diagnosis.
ADDITIONAL INFORMATION
ISBN
9780323376419
Table of Content
1. Acute kidney injury
2. Adrenal masses
3. Amenorrhea
4. Anemia
5. Arthritis and arthralgia
6. Ascites
7. Atrial fibrillation
8. Bleeding and bruising
9. Cerebrospinal fluid evaluation
10. Chronic cough
11. Chronic kidney disease
12. Chronic meningitis
13. Constipation
14. Delirium
15. Diarrhea
16. Dyspnea
17. Dysuria
18. Edema
19. Elevated alkaline phosphatase
20. Elevated amylase (Hyperamylasemia)
21. Erectile dysfunction
22. Fatigue
23. Fever of unknown origin
24. Fibromyalgia
25. Galactorrhea
26. Gallbladder polyps
27. Gynecomastia
28. Hair loss
29. Hearing loss
30. Hematospermia
31. Hematuria
32. Hemoptysis
33. Hirsutism
34. Hypercalcemia
35. Hypercoagulable states
36. Hyperkalemia
37. Hypernatremia
38. Hypertension
39. Hyperthyroidism
40. Hypocalcemia
41. Hypoglycemia
42. Hypokalemia
43. Hyponatremia
44. Hypothyroidism
45. Infertility, female
46. Infertility, male
47. Insomnia
48. Leukocytosis
49. Leukopenia
50. Memory loss and dementia
51. Muscle weakness
52. Myalgias
53. Nephrolithiasis
54. Night sweats
55. Osteoporosis
56. Palpitations
57. Peripheral neuropathy
58. Pituitary adenomas
59. Pleural effusion
60. Preoperative evaluation before noncardiac surgery
61. Proteinuria
62. Pruritus
63. Recurrent urinary tract infection
64. Renal cysts
65. Rhinitis
66. Scrotal masses
67. Seizure
68. Solitary pulmonary nodule
69. Syncope
70. Synovial fluid analysis
71. Thrombocytopenia
72. Thyroid nodule
73. Tinnitus
74. Transaminase elevation
75. Tremor
76. Urinary incontinence
77. Visual disturbances
78. Weight loss
Author Information
By Theodore X. O'Connell, MD, Program Director, Family Medicine Residency Program, Kaiser Permanente Napa-Solano, Napa, California; Assistant Clinical Professor, Department of Community and Family Medicine; University of California, San Francisco, School of Medicine, San Francisco, California; Assistant Clinical Professor, Department of Family Medicine; David Geffen School of Medicine at UCLA; Los Angeles, California
Trim
187 x 111 (4 3/8 x 7 3/8)
Pages
442
Publication Date
20-06-2016
Stock Status
Please allow 3 - 4 weeks for delivery.
Published Reviews

"This is a very comprehensive guide presented in a compact, quick-read, reference format."

-Vincent F Carr, DO, MSA, FACC, FACP (Uniformed Services University of the Health Sciences) Doody's Score: 97 - 5 Stars!