10 % off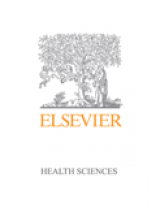 Online file
Foundations for Health Promotion E-Book
, 3rd Edition
Stock Status
Please allow 3 - 4 weeks for delivery.
Publication Date
29-01-2009
View More
Hugely popular with students, Health Promotion is now in its third edition, and has been thoroughly updated to provide the theoretical framework that is vital for health promotion. It offers a foundation for practice that encourages students and practitioners to identify opportunities for health promotion in their area of work.

Key Features

· Fully updated to reflect the many changes in health promotion theory, practice and policy
· Illustrative examples, activities and discussion points encourage interaction and reflection
· Unique, user-friendly approach makes learning easy

New to this Edition

Fully revised and updated information, guidelines, and reference provide the latest information for clinical practice.
New illustrations clarify important health promotion concepts.
ADDITIONAL INFORMATION

| | |
| --- | --- |
| ISBN | 9780702037535 |
| Author Information | By Jennie Naidoo, BSc, MSc, PGDip, PGCE, Principal Lecturer, Health Promotion and Public Health, University of the West of England, Bristol, UK; Jane Wills, BA, MA, MSc, PGCE, Professor of Health Promotion, London South Bank University, London, UK; Jennie Naidoo, BSc, MSc, PGDip, PGCE, Principal Lecturer, Health Promotion and Public Health, University of the West of England, Bristol, UK and Jane Wills, BA, MA, MSc, PGCE, Professor of Health Promotion, London South Bank University, London, UK |
| Pages | 0 |
| Publication Date | 29-01-2009 |
| Stock Status | Please allow 3 - 4 weeks for delivery. |