25 % off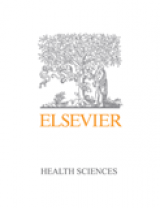 Paperback
Essential Skills for a Medical Teacher
An Introduction to Teaching and Learning in Medicine
Stock Status
Please allow 2 - 3 weeks for delivery
Publication Date
15-05-2012
View More
2013 BMA Medical Book Awards Highly Commended in Basis of Medicine!
Essential Skills for a Medical Teacher is a new book that will serve as a perfect introduction for new teachers to the exciting opportunities facing them, whether they are working in undergraduate, postgraduate or continuing education. It will also be of considerable use to more experienced teachers to review and assess their own practice and gain a new perspective on how best to facilitate their students' or trainees' learning. The contents are based on the authors' extensive experience of what works in medical education, whether in teaching and curriculum planning or in the organisation of faculty development courses in medical education at basic and advanced levels.
About the authors
Ronald M Harden is General Secretary for the Association of Medical Education in Europe, Editor of Medical Teacher, former Professor of Medical Education, Director of the Centre for Medical Education and Teaching Dean at the University of Dundee, UK and Professor of Medical Education at Al-Imam University, Riyadh, Saudi Arabia. He is internationally recognised for his commitment to developing new approaches to medical education, curriculum planning and to teaching and learning. His contributions to excellence in medical education have attracted numerous awards.
Jennifer M Laidlaw is Former Assistant Director of the Education Development Unit of the Scottish Council for Postgraduate Medical and Dental Education and the University of Dundee, UK. She has planned, organised and lead courses on medical education both in Dundee and overseas. She has acted as a medical education consultant for the World Health Organisation, the British Council, medical schools and colleges.

Key Features

The text provides hints drawn from practical experience to help teachers create powerful learning opportunities for their students, providing readable guidelines and introducing new techniques that potentially could be adopted for use in any teaching programme.
Throughout the book introduces some key basic principles that underpin the practical advice that is given and which will help to inform teaching practice.
This book will assist readers to reflect on and analyse with colleagues the different ways that their work as a teacher or trainer can be approached and how their student or trainee's learning can be made more effective.
ADDITIONAL INFORMATION
ISBN
9780702045820
Table of Content

Section 1 The roles and competences of a "good" teacher

What is a good teacher?.

Understanding basic educational principles.

Being an enthusiastic and passionate teacher

Knowing what works best.

Checking your performance as a teacher and keeping up-to-date.

Section 2 Defining Learning outcomes

The need for an outcome-based approach.

Specifying learning outcomes and competencies.

Describing and communicating the learning outcomes.

Implementing an outcome-based approach in practice.

Section 3 Organising the learning programme

What constitutes a curriculum

Ten questions to ask when planning a curriculum

Sequencing the content and the spiral curriculum.

Adopting a student-centred approach

Building learning around problems and clinical presentations

Using an integrated and inter-professional approach

Making the apprenticeship model and work-based learning more effective.

Building options into a core curriculum

Recognising the importance of the education environment.

Mapping the curriculum

Section 4 Facilitating learning

The teachers toolkit

The lectures and teaching with large groups

Learning in small groups.

Independent learning

Teaching and learning in the clinical context

Simulation of the clinical experience

E-learning

Peer teaching and collaborative learning.

Section 5 Assessing the progress of the learner

Six key questions to ask about assessment

Written and computer-based assessment

Clinical and performance-based assessment

Portfolio assessment

Assessment for admission to medicine and postgraduate training

Evaluating the curriculum

Section 6 Today's teacher and tomorrow's doctors

The Changing Role of the Teacher

Further reading

Appendices

Author Informaiton
By Ronald M Harden, OBE MD FRCP(Glas) FRCPC FRCSEd, Professor Emeritus Medical Education, University of Dundee, UK; General Secretary, Association for Medical Education in Europe (AMEE). and Jennifer M Laidlaw, DipEdTech MMEd, Formerly Assistant Director, Education Development Unit, Scottish Council for Postgraduate Medical and Dental Education and the University of Dundee, Dundee, UK
Trim
234 x 156 (6 1/8 x 9 1/4)
Pages
254
Publication Date
15-05-2012
Stock Status
Please allow 2 - 3 weeks for delivery
Published Reviews

Highly Commended in the 2013 BMA Medical Book Awards:

"I would definitely recommend this book, especially to any people just setting out in medical education. The book's strengths are that it is an excellent first book for medical education. It is easy-to-read and find the right areas within it, in fact it is easier to look in this book and find a subject area and then look up the listed 'further reading' suggestions than it is to look in more comprehensive texts. This book covers all the basic requirements of an educator setting out and has lots of ideas and tips to ensure the educator will succeed. The book is small and illustrated and therefore not daunting to dip into. It does not cover all the principles and theories of education, but it is so well written that I wished that it did cover these as well, rather than having to read about these in more complex books!"

British Journal of Hospital Medicine, October 2012:

"Essential Skills for a Medical Teacher provides a concise introduction to the field of medical education and is a practical guide underpinned by educational models and theory which are introduced alongside each section. The book covers what constitutes a 'good' medical teacher, outcome-based education, organizing a learning programme, and methods of teaching and assessment in medical education...The book is perfectly suited to those just getting involved in medical education at more than just a basic level and would complement those beginning to undertake study in this field, such as a postgraduate certificate in medical education. I will certainly be using it when I begin mine."

Journal of Chiropractic Education, 2013:

"Essential Skills for a Medical Teacher fulfils its mission to provide an excellent introduction as a well as a resource for advanced study. Harden and Laidlaw provide a common language and set of principles that should be as useful within chiropractic education as it is for education in other health professions. Read it to expand your own skills or, even better, read it with your colleagues to magnify the positive impact on chiropractic education."