25 % off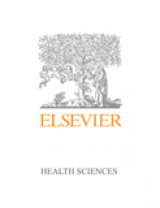 VitalSource eBook
Understanding the Australian Health Care System - E-Book
, 2nd Edition
A updated overview of Australia's health care system, addressing its core features, concepts and issues
Understanding the Australian Health Care System, 2nd edition is an excellent university book for undergraduate and postgraduate students alike.
Published four years after the original, this second edition has been fully revised to reflect major Australian health care reform. Its fully up-to-date content includes current governmental and legislative changes impacting Australia's health care system.
Other topics addressed include quality and safety within the system, health insurance in Australia - both public and private - the PBS and integrated medicine.
This outstanding medical book delves deeply into the system's theoretical framework, structure and organisation and includes comparisons with the US and UK health care systems.
This new edition of Understanding the Australian Health Care System will be a valuable reference for those studying health science, health promotion, sports and exercise science, physiotherapy, human services, nursing, midwifery, medicine, paramedicine, health system management, medical radiations science and health informatics.

Key Features

Online student and instructor resources

Stronger focus on social determinants throughout text

Addresses a wide range of health professions - now including disability professionals and social workers

Current theoretical framework for healthcare reform (Tuohy 2009)

Stronger focus on social determinants throughout text

Addresses current position on national registration

New to this Edition

Features an excellent ancillary package on Elsevier's Evolve platform

Includes three new chapters addressing: disability professionals; quality and safety; and social work

Reflects major health care reform in Australia (COAG 2009)

Discusses current theoretical framework for healthcare reform (Tuohy 2009)

New contributors
ADDITIONAL INFORMATION

| | |
| --- | --- |
| ISBN | vst-9780729581035 |
| Author Informaiton | Edited by Eileen Willis, MEd, PhD, Professor, Social Health Sciences, School of Health Sciences, Flinders University, SA, Australia; Louise Reynolds, BHSc (PHC) Grad Cert Ed (Higher Edu) PhD FPA, Lecturer, Social Health Sciences, Faculty of Medicine, Nursing & Health Sciences, Flinders University, SA, Australia and Helen Keleher |
| Publication Date | 25-05-2012 |