10 % off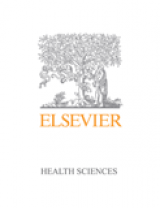 VitalSource eBook
Neonatal Nursing in Australia and New Zealand
Principles for Practice
Publication Date
14-09-2018
Neonatal Nursing in Australia and New Zealand: Principles for Practice uniquely reflects the local practice, context and standards of neonatal nursing in Australia and New Zealand. Edited by Victoria Kain and Trudi Mannix, the content spans all neonatal care settings, addressing the considerations of all levels, including special care and intensive care units, while highlighting the collaborative nature of neonatal care and interdisciplinary teamwork within this environment.
The text comprehensively addresses ANZ-specific perspectives, including the neonatal context for First Peoples; the neonatal nurse practitioner and advanced practice roles; workplace culture; newborn screening, resuscitation, retrievals and transport; stabilisation of the high-risk newborn; the range of disorders by body system; legal and ethical issues; and end-of-life care in the neonatal unit.

Key Features

Supported by international and ANZ neonatal network data
Aligned to the Australian College of Neonatal Nurses and New Zealand Nurses Organisation Standards
Key learning objectives emphasised
Nursing and midwifery-focused Case studies provide the vital link between theory and practice
Clinical Practice and Reflections features further reader insight and knowledge
Evidence-based practice research underpins all chapters
Family-centred care is reinforced throughout.
ADDITIONAL INFORMATION
ISBN
vst-9780729586221
Table of Content
Chapter 1. Neonatal nursing: an Australian and New Zealand perspective
Chapter 2. Organisational culture and governance in the neonatal unit
Chapter 3. Neonatal assessment
Chapter 4. Stabilisation and resuscitation of the newborn
Chapter 5. Nutrition and breastfeeding in the neonatal unit
Chapter 6. Care of the extremely low birthweight neonate
Chapter 7. Neonatal retrievals and transport
Chapter 8. Neonatal thermoregulation
Chapter 9. Care of the neonate with a respiratory disorder
Chapter 10. Care of the neonate with a cardiovascular disorder
Chapter 11. Care of the neonate with a haematologic disorder
Chapter 12. Care of the neonate with a gastrointestinal disorder
Chapter 13. Care of the neonate with a neurologic disorder
Chapter 14. Care of the neonate with a renal or genitourinary disorder
Chapter 15. Care of the neonate with a metabolic or endocrine disorder
Chapter 16. Care of the neonate with an infection
Chapter 17. Neonatal pain management
Chapter 18. Neonatal skin and wound care
Chapter 19. Care of the neonate with a surgical condition
Chapter 20. Care of the neonate with neonatal abstinence syndrome
Chapter 21. Family-centred care in the neonatal unit
Chapter 22. Legal and ethical issues in the neonatal unit
Chapter 23. End-of-life care in the neonatal unit
Chapter 24. Developmentally focused neonatal care
Chapter 25. Discharge planning and follow-up care
Author Informaiton
By Victoria Kain, RN, MN, NICC, PhD, Senior Lecturer, School of Nursing and Midwifery; Menzies Health Institute Queensland, Griffith University, Queensland Australia. and Trudi Mannix, RN, RM, NICC, GradDipHealthCouns, BN(Ed), MN(Child Health), Cert IV in Training and Assessment, EdD , Churchill Fellow; Newborn Behavioural Observations Assessor; Adjunct Academic, School of Nursing and Midwifery, Flinders University, South Australia, Australia Expert Panel Member, Development of Education and Training Standards, European Foundation for the Care of Newborn Infants
Publication Date
14-09-2018