25 % off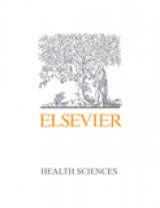 VitalSource eBook
Herbs and Natural Supplements
, 3rd Edition
An Evidence-Based Guide
Publication Date
24-06-2010
View More
A must-have health companion for herbalists, naturopaths, complementary medicine practitioners and students
Herbs and Natural Supplements, 3rd Edition: An evidence-based guide presents evidence-based information on the 130 most popular herbs, nutrients and food supplements used across Australia and New Zealand.
This exhaustive textbook is organised alphabetically by each herb or nutrient's common name. Herbs and nutrients are then accompanied by critical information such as daily intake, main actions and indications, adverse reactions, contraindications and precautions, safety in pregnancy and more.
This new edition of Herbs and Natural Supplements has been expanded with new chapters on pregnancy and wellness.
It also features 10 new monographs for Arginine, Dunaliella, Elde, Goji, Pelargonium, Prebiotics, Red Yeast Rice, Rhodioloa, Shatavari and Taurine.


Key Features

· provides current, evidence-based information on herbal, nutritional and food supplements used in Australia and New Zealand
· is user-friendly and easily organised by easy-to-find A-Z herbal monographs
· appendices offering important additional information for the safe use of herbal and nutritional supplements, including a list of poison information centres, associations, manufacturers and more
· offers clear, comprehensive tables including herb/natural supplement - drug interactions
· lists the pharmacological actions of all herbs and natural supplements
· a glossary of terms relevant to herbs and natural supplements


New to this Edition

· two comprehensive new chapters: Herbs and Natural Supplements in Pregnancy and Introduction to Wellness
· all chapters completely updated and expanded
· ten new monographs taking the total to 130
· now also available as an eBook! A code inside Herbs and Natural Supplements, 3rd Edition: An evidence-based guide enables a full text download, allowing you to browse and search electronically, make notes and bookmarks in the electronic files and highlight material

ADDITIONAL INFORMATION
ISBN
vst-9780729579100
Table of Content

SECTION 1: HERBAL & NATURAL SUPPLEMENTS · 1: Introduction to Complementary Medicine · 2: Introduction to Herbal Medicine · 3: Introduction to Clinical Nutrition · 4: Introduction to Aromatherapy · Introduction to Food as Medicine · SECTION 2: CLINICAL PRACTICE · 6: Introduction to Practice of Integrative Medicine · 7: Safety and complementary medicine · 8: Interactions with herbal and natural medicines · 9: Preoperative Care: Considerations · 10: Cancer and Safety of Complementary Medicines · 11: Herbs and Natural Supplements in pregnancy · 12: Introduction to Wellness · SECTION 3: MONOGRAPHS (A-Z) · Herb Name · Common Name · Latin binomial/class · Other names · Plant part used · Key chemical components · Main actions · Other actions · Main indications and evidence · Other uses · Dosage range · Adverse reactions · Significant interactions · contraindications and precautions · Pregnancy use · Practice points · Common questions · References · Nutrient Name · Background and relevant pharmacokinetics · Key chemical compounds (where applicable) · Food sources (where applicable · Deficiency signs and symptoms (where applicable) · Main actions · Other actions · Main indications and evidence · Other indications · Dosage range · Toxicity (if known) · Adverse reactions ·

Significant interactions · Contraindications and precautions · Pregnancy use · Practice points · Common questions · References · SECTION 4: APPENDICES · Book only · Appendix 1 - Glossary · Appendix 2 - Herb/nutrient - drug interactions · Appendix 3 - Poisons information centres · Appendix 4 - Teaching institutes, manufacturers and on-line resources · Appendix 5 - Guide to safe use of complementary medicine during preoperative

period (table 1 from chapter 9) · CD Appendices · Appendix 1 - Glossary · Appendix 2 - Herb/nutrient - drug interactions · Appendix 3 - Poisons information centres · Appendix 4 - Teaching institutes, manufacturers

and on-line resources · Appendix 5 - Guide to safe use of complementary medicine during preoperative period (table 1 from chapter 9) · Appendix 6 - Clinical use and safety of vitamins and minerals · Appendix 7 - Evidence base for physiological activities of herbs and supplements.

Author Informaiton
By Lesley Braun, PhD, BPharm, DipAppSciNat, Associate Professor of Integrative Medicine (Hon) National institute of Complementary Medicine, University of Western Sydney, NSW, Australia Senior Research Fellow (Hon), Monash/Alfred Psychiatric Research Centre, VIC, Australia and Marc Cohen, MBBS(Hons), PhD, BMedSc(Hons), FAMAC, FICAE, Professor at School of Health Sciences, RMIT University, Melbourne
Pages
900
Publication Date
24-06-2010