25 % off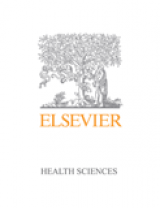 Paperback
Varcarolis' Manual of Psychiatric Nursing Care Planning
, 6th Edition
An Interprofessional Approach
Publication Date
04-04-2018
View More
A thoughtful, portable clinical companion, Varcarolis' Manual of Psychiatric Nursing Care Planning: An Interprofessional Approach, 6th Edition, provides you with the latest diagnostic information available, including the DSM-5 and patient problems, for accurate assessment and diagnosis of patients. This clinically-based guide offers quick and easy access to the latest psychiatric nursing care planning guidelines for a range of settings including the inpatient unit, home care, or community mental health setting. Designed to accompany Foundations of Psychiatric-Mental Health Nursing, the refreshed and updated edition is a perfect reference for learning to create psychiatric nursing care plans.

Key Features

A thoroughly revised patient centered assessment, including the DSM-5,
supplies you with the latest diagnostic information available for accurate assessment and diagnosis of patients.
The latest patient problems, assessment and treatment strategies, and psychotropic drug information keep you up-to-date with the most current information.
Care plans containing patient problems, etiology, assessment findings/diagnostic cues, outcome criteria, and interventions and rationales provide guidance for supporting patients with a wide range of psychiatric alterations.
Talk-based therapies covered and referred to in a dedicated chapter on psychotherapeutic models.
Promising brain stimulation therapies are addressed in a separate chapter

New to this Edition

NEW! A separate sleep disorder
chapter addresses alterations present in all psychiatric disorders.
NEW! Updated medications equip you with the latest information on medications used with psychiatric patients.
NEW! Updated, refreshed, and refined Manual improves overall design and reduces extraneous content to focus on essential clinical information.
ADDITIONAL INFORMATION
ISBN
9780323479493
Table of Content

Part I: Foundations for Psychiatric Nursing Care

1. The Nursing Process

2. Therapeutic Relationships

3. Therapeutic Communication

Part II: Nursing Care

4. Neurodevelopmental Disorders

5. Schizophrenia Spectrum Disorders

6. Bipolar Disorders

7. Depressive Disorders

8. Anxiety and Obsessive-Compulsive Disorders

9. Trauma-Related Disorders

10. Eating Disorders

11. Sleep Disorders

12. Substance Disorders

13. Neurocognitive Disorders

14. Personality Disorders

Part III: Psychiatric Crises

15. Dying, Death, and Grief

16. Suicide

17. Crisis Intervention

18. Anger, Aggression, and Violence

19. Family Violence

20. Sexual Violence

Part IV: Psychopharmacology

21. Attention-Deficit/Hyperactivity Medications

22. Antipsychotics

23. Mood-Stabilizers

24. Antidepressants

25. Antianxiety Medications

26. Sleep Promoting Medications

27. Substance Use Disorder Medications

28. Neurocognitive Medications

Part V: Nonpharmacological Approaches

29. Psychotherapeutic Models

30. Brain Stimulation Therapies

References

Appendix A Mental Status Assessment

Appendix B Assessment Tools

Appendix C Development Stages

Appendix D DSM-5 Medical Diagnoses

Index

Author Information
By Margaret Jordan Halter, PhD, APRN, Clinical Nurse Specialist, Cleveland Clinic Akron General, Akron, Ohio; Adjunct Faculty, Ohio State University, Columbus, Ohio
Trim
187 x 111 (4 3/8 x 7 3/8)
Pages
524
Publication Date
04-04-2018
Stock Status
In Stock
deltacomm1code
Books