25 % off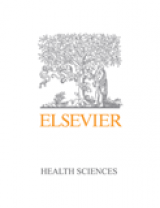 Paperback
USMLE Step 2 Secrets
, 5th Edition
Stock Status
Please allow 3 - 4 weeks for delivery.
Publication Date
19-07-2017
View More
Concise and easy to use, USMLE Step 2 Secrets, by prolific author Theodore X. O'Connell, MD, is an effective, high-yield review for achieving success on this high-stakes exam. Presented in the popular, time-tested Secrets® Q&A format, this bestselling USMLE review book prepares you for the broad-based diagnosis, treatment, and management questions you'll face on the vignette-style USMLE exam.

Key Features

The proven Secrets® format gives you the most return for your time - concise, easy to read, engaging, and highly effective.

Essential questions and answers cover the key conditions you will be expected to recognize, all specialty and subspecialty topics, and necessary clinical concepts.

Top 100 Secrets, tips, and memory aids provide a fast overview of the secrets you must know for success in practice and on exams.

Portable size makes it easy to carry with you for quick reference or review anywhere, anytime.

New to this Edition

Thoroughly updated
to ensure that content reflects the current USMLE exam.

New color images added throughout, plus numerous figures, tables, and summary boxes for visual overview of essential, board-relevant content.

Student Consult™ eBook version included with purchase. This enhanced eBook experience allows you to search all of the text, figures, and references from the book on a variety of devices.
ADDITIONAL INFORMATION
ISBN
9780323496162
Table of Content

100 Top Secrets

Chapter 1. Acid-Base and Electrolytes

Chapter 2. Alcohol

Chapter 3. Biostatistics

Chapter 4. Cardiology

Chapter 5. Cholesterol

Chapter 6. Dermatology

Chapter 7. Diabetes Mellitus

Chapter 8. Ear, Nose, and Throat Surgery

Chapter 9. Emergency Medicine

Chapter 10. Endocrinology

Chapter 11. Ethics

Chapter 12. Gastroenterology

Chapter 13. General Surgery

Chapter 14. Genetics

Chapter 15. Geriatrics

Chapter 16. Gynecology

Chapter 17. Hematology

Chapter 18. Hypertension

Chapter 19. Immunology

Chapter 20. Infectious Diseases

Chapter 21. Laboratory Medicine

Chapter 22. Nephrology

Chapter 23. Neurology

Chapter 24. Neurosurgery

Chapter 25. Obstetrics

Chapter 26. Oncology

Chapter 27. Ophthalmology

Chapter 28. Orthopedic Surgery

Chapter 29. Pediatrics

Chapter 30. Pharmacology

Chapter 31. Preventive Medicine

Chapter 32. Psychiatry

Chapter 33. Pulmonology

Chapter 34. Radiology

Chapter 35. Rheumatology

Chapter 36. Shock

Chapter 37. Smoking

Chapter 38. Urology

Chapter 39. Vascular Surgery

Chapter 40. Vitamins and Minerals

Author Informaiton
By Theodore X. O'Connell, MD, Founding director of Kaiser Permanente's Napa-Solano family medicine residency program Clinical Professor for UC San Francisco, UC Davis, and Drexel University's schools of medicine CA, USA
Trim
5.25 x 8.5
Pages
424
Publication Date
19-07-2017
Stock Status
Please allow 3 - 4 weeks for delivery.