10 % off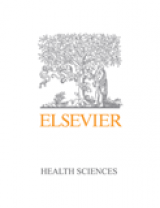 Online file
The Cervical Spine Image Bank
Stock Status
Please allow 3 - 4 weeks for delivery.
Publication Date
15-09-2017
View More
A unique selection of images of normal anatomy, age changes in anatomy and the morbid anatomy of injuries in the upper cervical region.
Extracted from Professor James Taylor's text, The Cervical Spine: An atlas of normal anatomy and the morbid anatomy of ageing and injuries, The Cervical Spine Image Bank is a collection of 150 unique images of normal, degenerate and injured joints, muscles and ligaments in the cervical spine.
It will appeal to health professionals wishing to:
Enhance clinical understanding of cervical spine pathologies resulting from injury and ageing
Empower students to visualise anatomical structures and develop clinical decision making skills
Reassure and educate patients suffering from cervical spine injury and pain

Key Features

Image labels to highlight key pathological features
Systematic coverage of spinal elements, which is logical and easy to follow
Inclusion of all anatomical features, including bone, disc, facet joints and dorsal roots
ADDITIONAL INFORMATION
ISBN
9780729586634
Table of Content
Chapter 1 - Introduction
Chapter 2 - Anatomy and injuries in upper cervical vertebrae and joints
Chapter 3 - Anatomy of the subaxial spine
Chapter 4 - Age changes in the cervical spine: The cervical discs
Chapter 5 - Blunt trauma injuries to the cervical spine
Chapter 6 - Spinal cord and dorsal root ganglion injuries
Chapter 7 - Injuries to other tissues
Chapter 8 - Whiplash injuries
Author Information
By James Taylor
Publication Date
15-09-2017
Stock Status
Please allow 3 - 4 weeks for delivery.