25 % off
New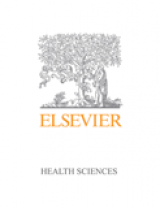 Spiral bound
Stories in Midwifery
, 2nd Edition
Reflection, Inquiry, Action
Stock Status
Please allow 3 - 4 weeks for delivery.
Publication Date
01-02-2021
Stories in Midwifery 2nd edition presents an insightful collection of personal stories as told by a range of women, midwives, students, health professionals and family members. This unique resource offers midwifery students and practicing midwives an extraordinary perspective on a range of topics related to birthing and midwifery, including continuity of care, perinatal mental health, complex pregnancies, homebirth, and assisted reproductive techniques, among others.
Available as a print or eBook this valuable resource builds empathy and understanding, and provides examples of innovative approaches to woman-centred care with a focus on reflection, inquiry and action. The teaching and learning strategies assist in developing skills, attitudes and mindfulness for working in partnership with women in various settings including the home, community, hospitals, clinics and birth centres.
Most importantly, Stories in Midwifery provides a much-needed consumer voice for women, their families, and their midwives.

Key Features

· Including 18 chapters, each presenting a variety of stories from women, midwives, and families around a range of topics related to birthing and midwifery.
· 24 video stories embedded in the eBook present personal accounts from a range of lived experiences.
· Reflection, inquiry and action provide the framework for the teaching and learning strategies for each story, aimed at undergraduate and postgraduate levels.
· Weblinks, references and readings are included for further reading and research.
· Transcripts of all interviews are included in the back of the book
· An eBook included in all print purchases
ADDITIONAL INFORMATION
ISBN
9780729543965
Table of Content
About the authors
Acknowledgements
About this resource
Chapter 1: Continuity of midwifery care
Sarah's story
Tamara's story
Christine's story
Chapter 2: Homebirth
Kaitlin's story
Scott's story
Chapter 3: Vaginal breech birth
Anke's story
Karolina's story
Chapter 4: Having a baby in your 40s
Malika's story
Chapter 5: Grand multiparity
Emma's story
Chapter 6: Rural and remote midwifery
Jane's story
Chapter 7: Caesarean section
Melanie's story: an elective caesarean section
Katie's story: emergency caesarean birth
Chapter 8: Same-sex parenting
Leia's story
Chapter 9: Young mothers
Jordan's story
Chapter 10: Indigenous mothers and midwives
Leona's story
Kate's story
Chapter 11: Fathers
Simon's story
Chapter 12: Multiple pregnancy
Cassandre's story
Chapter 13: Perinatal mental health
Kathryn's story
Chapter 14: Complex pregnancies
Trish's story
Chapter 15: Grief and loss
Ali and David's story
Chapter 16: Assisted reproductive techniques
Sandra's story
Chapter 17: Vaginal birth after caesarean section
Trish's story
Chapter 18: Privately practising midwives
Sheryl's story
Further readings and references
Transcripts
Author Information
By Christine Catling, RM MSc (Mid) PhD, Senior Lecturer in Midwifery, Faculty of Health, University of Technology Sydney, Sydney, Australia ; Allison Cummins and Rosemarie Hogan
Trim
246 X 189 (7 11/16 x 9 7/16)
Pages
122
Publication Date
01-02-2021
Stock Status
Please allow 3 - 4 weeks for delivery.