10 % off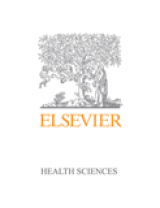 Paperback
Ross & Wilson Anatomy and Physiology Colouring and Workbook
, 5th Edition
The latest edition of Ross & Wilson Anatomy and Physiology Colouring and Workbook is a popular supporting title to the best-selling Ross & Wilson Anatomy and Physiology in Health and Illness - a favourite with a wide range of students including nursing, allied health professions and other disciplines. The Colouring and Workbook follows the main edition content and provides a stimulating mix of learning activities to facilitate and reinforce learning and revision. The latest edition comes with brand new artwork and a helpful online colouring and self-test software program - The Body Spectrum©.

Key Features

Straightforward language and user-friendly approach, designed for different learning styles, help simplify challenging areas of study

Presents over 1000 individual exercises in a wide variety of formats - colouring and labelling diagrams, matching, completion and definition exercises, MCQs, and 'pot luck' questions - all specifically designed to reinforce knowledge and understanding

Reflects the systems-based approach seen in Ross & Wilson Anatomy and Physiology in Health and Illness

Offers an appealing, interactive and engaging way to learn anatomy and physiology.

New to this Edition

Additional exercises reflect changes in Ross & Wilson Anatomy and Physiology in Health and Illness
Upgraded artwork programme helps provide additional clarity to the subject

Now available with a unique online colouring and self-test software program - The Body Spectrum©
ADDITIONAL INFORMATION
ISBN
9780702073250
Table of Content

Anatomy and organisation of the body

Physiological chemistry and processes

Cells and tissues

The Blood

The Cardiovascular System

The Lymphatic System

The Nervous System

The Special Senses

The Endocrine System

The Respiratory System

Introduction to nutrition

The Digestive System

The Urinary System

The Skin

Resistance and Immunity

The Musculoskeletal System

Introduction to Genetics

The Reproductive Systems

Answers

Author Information
By Anne Waugh, MSc CertEd SRN RNT FHEA , School of Acute and Continuing care Nursing, Napier University, Edinburgh, UK and Allison Grant, BSc PhD RGN, Department of Biological and Biomedical Sciences, Glasgow Caledonian University, Glasgow, UK
Trim
276 x 216 (8 1/2 x 10 7/8)
Pages
312
Publication Date
26-09-2018
Stock Status
In Stock