15 % off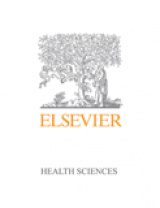 Paperback
Public Health Mini-Guides: Diabetes
Stock Status
Please allow 3 - 4 weeks for delivery.
Publication Date
14-09-2015
View More
Public Health Mini-Guides: Diabetes provides up-to-date, evidence-based information in a convenient pocket-sized format. Diabetes is a worldwide public health concern and is being referred to as the 'global epidemic of diabetes', the 'silent epidemic' and the 'diabetes timebomb'.
The increasing incidence of diabetes, the heavy burden of morbidity and mortality associated with diabetes, and its spiralling healthcare costs, underpin the importance of a public health approach to its prevention and management. This Mini-Guide explores in more detail how public health practice might address some of these issues.

Key Features

Covers all aspects of a public health approach to diabetes
Individual and population-level interventions
Case study examples help relate practice to theory
'Thinking points' encourage reflection and are a teaching aid
Each chapter ends with summary points, websites and further reading lists to help direct readers.
ADDITIONAL INFORMATION
ISBN
9780702046377
Table of Content

1. Definitions and epidemiology of diabetes

2. The burden and risks of diabetic complications

3. Management of diabetes and prevention of diabetic complications

4. Organisation of diabetes care

5. Living with diabetes

6. Public health prevention of diabetes

Author Information
By Josie Evans, MA (Oxon) MPH PhD, Reader in Public Health, School of Health Sciences, University of Stirling and Angela Scriven, BA(Hons), MEd, CertEd, FRSPH, MIUHPE, Reader in Health Promotion, School of Health Sciences and Social Care, Brunel University, London, UK
Trim
186 x 123
Pages
116
Publication Date
14-09-2015
Stock Status
Please allow 3 - 4 weeks for delivery.