15 % off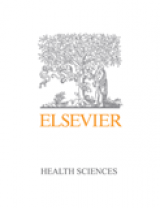 Paperback
Public Health Mini-Guides: Alcohol Misuse
Public Health and Health Promotion Series
Stock Status
Please allow 3 - 4 weeks for delivery.
Publication Date
14-07-2014
View More
Public Health Mini-Guides: Alcohol Misuse provides up-to-date, evidence-based information in a convenient pocket-sized format. Alcohol Misuse is a major public health concern in the UK, and its impact is significant on a global scale. This Mini-Guide presents resources, research and examples relating to this challenge, exploring the causes of alcohol misuse along with the approaches to reduce alcohol problems at both individual and population levels.

Key Features

Covers all aspects of a public health approach to alcohol misuse
Individual and population-level interventions
Case study examples help relate practice to theory
'Thinking points' encourage reflection and are a teaching aid
Each chapter ends with summary points, websites and further reading lists to help direct readers.
ADDITIONAL INFORMATION
ISBN
9780702046384
Table of Content

1. Alcohol consumption

2. The health and legal consequences of problem drinking

3. Dependent drinkers and recovery

4. Family and workplace

5. Public health interventions

6. Alcohol brief interventions (ABIs)

Author Information
By Ken Barrie and Angela Scriven, BA(Hons), MEd, CertEd, FRSPH, MIUHPE, Reader in Health Promotion, School of Health Sciences and Social Care, Brunel University, London, UK
Trim
186 x 123
Pages
136
Publication Date
14-07-2014
Stock Status
Please allow 3 - 4 weeks for delivery.