15 % off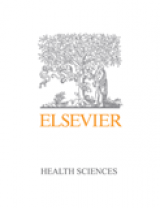 Paperback
Placement Learning in Community Nursing
A guide for students in practice
Stock Status
Please allow 3 - 4 weeks for delivery.
Publication Date
15-05-2013
View More
Worried about your placement? Will you fit in? Will you have the right skills? What do you need to learn for practice assessments?
This book will help you with all these concerns. It will tell you what to expect from the placement, what you can learn, how to link theory and practice, and how to make the most of your learning opportunities.

Key Features

A logical, step-by-step approach to preparing for a community placement

Helps make the most of learning opportunities

Narratives from other students describe what the placement will really be like

Honest discussion of the challenges of a placement in the community to help avoid problems

Advice on possible approaches to situations that may arise on a community placement
Series features:
A unique guide to getting the most from clinical placements

What to expect before a placement

What you can expect to learn on placement

How to consolidate your experience and learning

Clear links and examples with NMC proficiencies

Guidance on what to use as evidence for portfolios

Short case studies to link theory with practice

Key points reminder boxes
ADDITIONAL INFORMATION
ISBN
9780702043017
Table of Content

Section 1: Preparation for the community practice learning environment

1 The context of community nursing

2 Introduction to Community settings, services and roles

3 Practice learning in the community: what to expect

4 Maximising the learning opportunities available in the community

Section 2: Placement Learning Opportunities

5 Assessing and addressing need in the community

6 Managing long-term conditions in the community

7 Infection prevention and control in the community

8 Mental Health and Care in the Community

Section 3: Professional issues

9 Communication in Community Practice

10 Leadership, management and team working in Community Practice

11 Promoting clinical effectiveness and maintaining quality of care

12 Medicines management in the community

Section 4: Consolidating Learning

13 Being an effective student: learning in a community setting

14 Developing competence for person-centred nursing in the community

Author Information
By Jane Harris, MSc, BNurs, RN, DN, RHV, RM, CertEd, CPT, Senior Lecturer, School of Nursing & Midwifery, University of Dundee, Dundee, UK and Sheila Nimmo
Trim
186h x 123w mm
Pages
306
Publication Date
15-05-2013
Stock Status
Please allow 3 - 4 weeks for delivery.