25 % off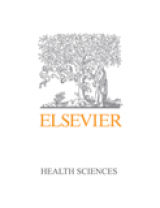 Other book
Nursing Skills Online for Fundamentals of Nursing (Access Code)
, 7th Edition
Stock Status
Please allow 3 - 4 weeks for delivery.
Publication Date
18-04-2008
View More
Focusing on the skills that are most difficult to master, this complete online course is the perfect tool to help you review procedures presented in Fundamentals of Nursing, 7th Edition and assess your understanding before performing them in the clinical setting. Interactive, media-rich learning modules present realistic, case-based lessons to help you apply your knowledge to the same tasks and challenges you'll encounter in practice. Each module includes engaging video demonstrations and learning aids, plus a final test to help you evaluate your comprehension and prepare for real-world success.

Key Features

17 interactive modules expand on textbook concepts and bolster your decision-making and critical-thinking skills with case-based, problem-oriented lessons.
Integrated references point you to corresponding textbook content for fast, efficient review.
Over 750 self-assessment exercises and lesson exams test your knowledge of key concepts, accompanied by correct answers and rationales for immediate feedback.
Segmented content streamlines your review by breaking down complex topics into more manageable chunks of information.
100 video clips demonstrate essential procedures for enhanced understanding and visual reinforcement.
Over skill performance guidelines provide step-by-step instruction and can be printed for portable reference.
An extensive glossary of terms with audio pronunciations helps you review common terms for confident use in the clinical setting.
ADDITIONAL INFORMATION
ISBN
9780323054843
Table of Content
1. Infection Control

2. Safety

3. Vital Signs

4. Specimen Collection

5. Non-Parenteral Medication Administration

6. Safe Medication Administration

7. Injections

8. Wound Care

9. IV Fluid Administration

10. IV Fluid Therapy Management

11. IV Medication Administration

12. Airway Management

13. Chest Tubes

14. Enteral Nutrition

15. Bowel Elimination - Ostomy

16. Urinary Catheterization

17. Vascular Access
Author Information
By Patricia A. Potter, PhD, RN, FAAN, CMAC, Research Scientist, Siteman Cancer Center, Barnes-Jewish Hospital, St. Louis, MO; and Anne Griffin Perry, RN, MSN, EdD, FAAN, Chair, Department of Primary Care & Health Systems Nursing, Southern Illinois University, School of Nursing, Edwardsville, IL
Trim
8 x 10
Pages
16
Publication Date
18-04-2008
Stock Status
Please allow 3 - 4 weeks for delivery.