10 % off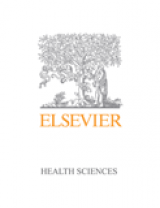 Paperback
Mosby's Textbook for Medication Assistants
Stock Status
Please allow 3 - 4 weeks for delivery.
Publication Date
23-09-2008
View More
Gain the knowledge and skills you need to give medication with this new easy-to-read textbook. Thorough and complete, this text covers all of the basic principles and techniques of medication administration. It also provides an overview of common drugs, their effects and side effects, and key safety issues that include medication interactions, common errors, over-the-counter medications, and medication use in older adults.

Key Features

Clear, easy-to-read writing style makes it easy to understand what you've read.
Attractive, full-color presentation keeps your interest.
Hundreds of full-color drawings and photos illustrate key techniques and concepts.
Focus on Communication boxes show you how to clearly communicate with patients and residents and avoid comments that might make them uncomfortable.
Focus on Older Persons boxes prepare you to address the special needs, considerations, and circumstances of older patients.
Promoting Safety and Comfort boxes explain measures and cautions you can use to improve patient safety and comfort.
Procedures are divided into manageable segments with step-by-step instructions to follow for each skill.
Delegation Guidelines prepare you for the responsibilities of specific delegated tasks.
Arithmetic Review in the Appendix reviews the basic math skills you need for calculating and checking medication dosages.
UNIQUE! Key Abbreviations and Acronyms at the beginning of each chapter familiarize you with commonly used abbreviations.
Key Terms defined at the beginning of each chapter prepare you to better understand chapter content.
Chapter Review Questions at the end of each chapter help you evaluate your learning.
Workbook available separately contains a wide variety of exercises and activities to enhance and evaluate your learning.
ADDITIONAL INFORMATION
ISBN
9780323046879
Table of Content
1. The Medication Assistant

2. Delegation

3. Ethics and Laws

4. Assisting With the Nursing Process

5. Body Structure and Function

6. Basic Pharmacology

7. Life Span Considerations

8. Medication Orders and Prescriptions

9. Medication Safety

10. Oral, Sublingual, and Buccal Drugs

11. Topical Drugs

12. Eye, Ear, Nose, and Inhaled Drugs

13. Vaginal and Rectal Drugs

14. Drugs Affecting the Nervous System

15. Drugs Used for Mental Health Problems

16. Drugs Used for Seizure Disorders

17. Drugs Used to Manage Pain

18. Drugs Used to Lower Lipids

19. Drugs Used to Treat Hypertension

20. Drugs Used to Treat Dysrhythmias

21. Drugs Used to Treat Angina, Peripheral Vascular Disease, and Heart Failure

22. Drugs Used for Diuresis

23. Drugs Used to Treat Thrombo-Embolic Disorders

24. Drugs Used to Treat Respiratory Diseases

25. Drugs Used to Treat Gastro-Esophageal Reflux and Peptic Ulcer Disease

26. Drugs Used to Treat Nausea, Vomiting, Constipation, and Diarrhea

27. Drugs Used to Treat Diabetes and Thyroid Disease

28. Cortico-Steroids and Gonadal Hormones

29. Drugs Used for Men's and Women's Health

30. Drugs Used to Treat Urinary System Disorders

31. Drugs Used to Treat Eye Disorders

32. Drugs Used in the Treatment of Cancer

33. Drugs Affecting Muscles and Joints

34. Drugs Used to Treat Infections

35. Nutrition and Herbal and Dietary Supplement Therapy


Review Question Answers

Appendix A: Arithmetic Review

Appendix B: Isolation Precautions

Appendix C: Bloodborne Pathogen Standard

Glossary

Key Abbreviations
Author Informaiton
By Sheila A. Sorrentino, PhD, RN, Curriculum and Health Care Consultant, Anthem, AZ
Trim
276 x 216 (8 1/2 x 10 7/8)
Pages
492
Publication Date
23-09-2008
Stock Status
Please allow 3 - 4 weeks for delivery.