10 % off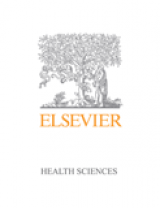 Other book
Medical Terminology Online with Elsevier Adaptive Learning for Medical Terminology: A Short Course (Access Card)
, 8th Edition
Stock Status
Please allow 3 - 4 weeks for delivery.
Publication Date
23-10-2017
View More
Medical Terminology Online with Elsevier Adaptive Learning for Medical Terminology: A Short Course, 8th Edition is organized to follow the chapters in Medical Terminology: A Short Course, and offers a wide range of auditory and visual elements and various interactive exercises to appeal to a broad spectrum of learners. This fun, engaging online course constantly tracks your performance and adapts to deliver content precisely when it's needed - ensuring core information is transformed into lasting knowledge. In addition, it helps you develop the specialized vocabulary needed in the clinical setting, understand the relationship between A&P and med term, and acquire the word analysis skills to help you define unfamiliar terms. New to this edition are adaptive quizzing, audio reviews with questions, new animations, and WCAG 2.0 level AA accessibility.

Key Features

Outcome-based learning
, designed to map to particular module objectives, ensures that you are meeting the course objectives and provides feedback to you about your learning outcomes.
A wealth of interactive exercises, including word building, identification, spelling, pronunciation, matching, multiple choice, true or false, fill-in-blank, labelling, and case studies, offer frequent opportunities to recall and recognize medical terms.
Medical record activities and case studies with embedded questions familiarize you with a variety of entries in the medical record, and demonstrate why knowledge of medical terminology is so important in the clinical setting.
Over 20 animations and slide shows with narration demonstrate and describe physiologic and pathologic processes that are difficult to convey with static illustrations.
Quality Matters certification reassures programs and adopters that this online course has all the elements and functionality required by the country's leading online course certifier.

New to this Edition

NEW! UNIQUE! Elsevier's Adaptive Learning
gives you the ability to master material at the lesson level.
NEW! UNIQUE! Audio reviews at end of each lesson provide you with the ability to hear medical terminology in context so you can be confident you're pronouncing terms correctly.
NEW! UNIQUE! Listen and Choose activity assures that you are understanding terminology in an audio context.
NEW! Animations throughout course bring anatomy, physiology, pathology and procedure terminology to life.
UNIQUE! Terminology videos visually demonstrate difficult concepts.
ADDITIONAL INFORMATION
ISBN
9780323479837
Table of Content
1. Basic Word Structure
2. Organization of the Body
3. Suffixes
4. Prefixes
5. Medical Specialists and Case Reports
6. Body Systems
Author Informaiton
By Davi-Ellen Chabner, BA, MAT, Newton Centre, MA
Publication Date
23-10-2017
Stock Status
Please allow 3 - 4 weeks for delivery.