25 % off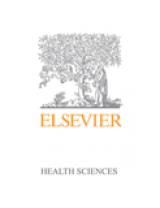 Paperback
Introduction to Radiologic Technology
, 7th Edition
Stock Status
Please allow 3 - 4 weeks for delivery.
Publication Date
04-08-2010
View More
Here's everything a beginning radiography student needs to know! Introduction to Radiologic Technology, 7th Edition offers a solid overview of your exciting career as a radiologic technologist. After covering basic learning skills, this guide provides a historical perspective on radiology and insight into key topics such as the language of medicine, digital and conventional imaging, patient care, and radiation safety. Expert authors LaVerne T. Gurley and William J. Callaway describe the classes you will take in your radiography program, the latest changes in the Registry exam, what will be required in the practice setting, and your opportunities for advancement throughout your career.

Key Features

An introduction to radiologic technology includes a concise overview of what to expect in your coursework.
Critical thinking skills are highlighted, with four important steps to take in assessing situations and making informed decisions.
Career guidelines discuss customer service, ethics and professionalism, how to join professional organizations, and how to keep up with continuing education requirements after graduation.
A clear, easy-to-read style does not assume you have prior knowledge of the subject matter.

New to this Edition

New photographs accurately depict current equipment and practice standards.
An increased focus on digital imaging keeps you on the cutting edge of technology.
Updates include:

Positioning terminology
Program accreditations
Demographic information for better communication with culturally diverse patients

A closer alignment of the book's topics with ASRT Core Curriculum's section on fundamentals.
ADDITIONAL INFORMATION
ISBN
9780323073516
Table of Content

Part I: Becoming a Radiologic Technologist
1. Introduction to Quality Customer Service
2. Becoming a Better Student
3. Critical Thinking Skills
4. Evolution of Health Care Delivery
5. Radiology: A Historic Perspective
Part II: Practicing the Profession
6. Radiography Education: From Classroom to Clinic
7. The Language of Medicine
8. Imaging Equipment
9. Radiographic Examinations: Diagnosing Disease and Injury
10. Imaging: Conventional and Digital
11. Ethics and Professionalism in Radiologic Technology
12. Knowing your Patient
13. Patient Care and Management
14. Medicolegal Considerations
15. Organization and Operation of the Radiology Department
16. Economics of Radiology
17. Quality Assurance in Radiology
18. Radiation Safety and Protective Measures
19. Allied Health Professions
Part III: Growing with the Profession
20. The American Registry of Radiologic Technologists
21. The Joint Review Committee on Education in Radiologic Technology
22. Professional Associations
23. Specialization in Radiologic Technology
24. Professional Development and Career Advancement
25. Continuing Education for the Radiologic Technologist

Author Information
By La Verne Tolley Gurley, PhD, FASRT, FAEIRS, Professor Emeritus, South West Tennessee Community College, Memphis, TN, USA and William J. Callaway, MA, RT(R), Associate Dean, Department of Health Professions, Director, Associate Degree Radiography Program, Academic Services Division, Lincoln Land Community College, Springfield, IL, USA
Trim
235 x 191 (7 1/2 x 9 1/4)
Pages
292
Publication Date
04-08-2010
Stock Status
Please allow 3 - 4 weeks for delivery.