25 % off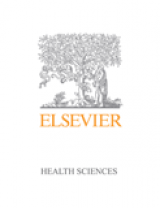 Paperback
Human Embryology and Developmental Biology
, 4th Edition
With STUDENT CONSULT Online Access
Stock Status
Please allow 3 - 4 weeks for delivery.
Publication Date
25-11-2008
View More
This thoroughly revised 4th edition offers both clear descriptions and explanations of human embryonic development based on all the most up-to-date scientific discoveries and understanding. Particular attention is paid to the fundamental aspects of molecular mechanisms in development, introducing you to major families of important developmental molecules. Clinical aspects of development are covered throughout in boxed sections of text. First-rate illustrations and Student Consult access, including online animations, complete this essential package.

Key Features

Integrates contemporary developmental knowledge with classical embryological understanding.

Interprets complex molecular developments, to help you learn how exactly the embryo develops.

Presents first-rate clinical photos and clear drawings, to help you to memorize and understand normal and abnormal development.

Uses clear sections within the chapter and summaries at the end of each to help you navigate this complex subject.

Includes review questions at the end of each chapter to help you assess your knowledge.

New to this Edition

Provides more coverage of molecular development to help you interpret complex information.

Helps you to understand the full 3-D development of the embryo and the shapes of the developing forms using detailed animations on Student Consult.

Revises the section on the development of the head, particularly useful for dental students.
ADDITIONAL INFORMATION
ISBN
9780323053853
Table of Content
Developmental Tables

Carnegie Stages of Early Human Embryonic Development (Weeks 1-8)

Major Developmental Events During the Fetal Period

PART I Early Development and the Fetal-Maternal Relationship

CHAPTER 1
Getting Ready for Pregnancy
Gametogenesis
Preparation of the Female Reproductive Tract For Pregnancy
Hormonal Interaction Involved with Reproduction in Males

CHAPTER 2
Transport of Gametes and Fertilization
Ovulation and Egg and Sperm Transport
Fertilization

CHAPTER 3
Cleavage and Implantation
Cleavage
Embryo Transport and Implantation

CHAPTER 4
Molecular Basis for Embryonic Development
Transcription Factors
Signaling Molecules
Receptor Molecules
Signal Transduction
Retinoic Acid
Developmental Genes and Cancer

CHAPTER 5
Formation of Germ Layers and Early Derivatives
Two-Germ-Layer Stage
Gastrulation and the Three Embryonic Germ Layers
Induction of the Nervous System
Cell Adhesion Molecules

CHAPTER 6
Establishment of the Basic Embryonic Body Plan
Development of the Ectodermal Germ Layer
Development of the Mesodermal Germ Layer
Development of the Endodermal Germ Layer
Basic Structure of 4-Week Old Embryo

CHAPTER 7
Placenta and Extraembryonic Membranes
Extraembryonic Tissues
Chorion and Placenta
Placental Physiology
Placenta and Membranes in Multiple Pregnancies

CHAPTER 8
Developmental Disorders: Causes, Mechanisms, and Patterns
General Principles
Causes of Malformations
Developmental Disturbances Resulting in Malformations

PART II Development of the Body Systems

CHAPTER 9
Integumentary, Skeletal and Muscular Systems
Integumentary System
Skeleton
Muscular System

CHAPTER 10
Limb Development
Initiation of Limb Development
Regulative Properties and Axial Determination
Outgrowth of Limb Bud
Morphogenetic Control of Early Limb Development
Development of Limb Tissues

CHAPTER 11
Nervous System
Establishment of Nervous System
Early Shaping of Nervous System
Histogenesis Within the Central Nervous System
Craniocaudal Pattern Formation and Segmentation
Peripheral Nervous System
Autonomic Nervous System
Later Structural Changes in the Central Nervous System
Ventricles, Meninges, and Cerebrospinal Fluid Formation
Cranial Nerves
Development of Neural Function

CHAPTER 12
Neural Crest
Origins of Neural Crest
Migrations of Neural Crest
Differentiation of Neural Crest Cells
Major Divisions of Neural Crest

CHAPTER 13
Sense Organs
Eye
Ear

CHAPTER 14
Head and Neck
Early Development of Head and Neck
Establishing the Pattern of the Craniofacial Region
Development of Facial Region
Formation of the Teeth
Development of Pharynx and Its Derivatives

CHAPTER 15
Digestive and Respiratory Systems and Body Cavities
Digestive System
Respiratory System
Body Cavities

CHAPTER 16
Urogenital System
Urinary System
Genital System
Sexual Duct System
External Genitalia

CHAPTER 17
Cardiovascular System
Developmental of Blood and the Vascular System
Developmental and Partitioning of Heart
Fetal Circulation

CHAPTER 18
Fetal Period and Birth
Growth and Form of Fetus
Fetal Physiology
Parturition
Adaptations to Postnatal Life
Overview

Answers to Clinical Vignettes and Review Questions

Index
Author Information
By Bruce M. Carlson, MD, PhD, Professor, Department of Cell and Developmental Biology; Director, Institute of Gerontology, University of Michigan, Ann Arbor, MI
Trim
276 x 216 (8 1/2 x 10 7/8)
Pages
560
Publication Date
25-11-2008
Stock Status
Please allow 3 - 4 weeks for delivery.
Published Reviews

"This is an excellent introduction to classical human embryology from a mechanistic and molecular viewpoint. It fills an important niche at a time when medical educators are faced with a conundrum. The genetic basis of disease and development are becoming more stressed in medicine at the same time that there is decreased coverage of classical embryology in the undergraduate medical curriculum, where it has been subjugated to a few lectures in most anatomy courses. The speed of change in the growing field of molecular and developmental biology warrants this revised and updated version. Overall, it improves upon the third edition it replaces, with improved artwork and the new approach to the development of the head that dental students will find very useful." - Mark Jaffe, DPM, MHSA (Nova Southeastern University), from Doody's Reviews

"This is an excellent content bridge between anatomy and clinical practice: the vignettes are great and the images from the book are available online and downloadable as slides. It could become a best seller as its content and presentation are excellent, and the web-based support is very good."
BMA Book Awards 2009 - judges comments