25 % off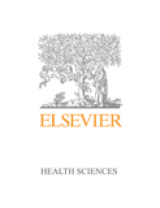 Paperback
Essentials of Human Diseases and Conditions
, 6th Edition
Stock Status
Please allow 3 - 4 weeks for delivery.
Publication Date
01-10-2015
View More
Get a firm grasp of disease and disease process as it relates to your job with Essentials of Human Diseases and Conditions, 6th Edition. Perfectly tailored to the needs to today's medical assistants, this unique text uses simple language and an abundance of learning features as it walks readers through the disease pathology of over 500 common patient conditions. This new sixth edition includes new diseases and conditions, new illustrations, ICD-10-CM codes for every condition, and new critical thinking questions to keep readers up-to-date on the latest pathology topics while helping them apply concepts from the text to clinical practice.

Key Features

Tenth grade reading level
utilizes very approachable language to make the text content easy to digest.
Enrichment boxes relate disease information to everyday practice.
ICD-10-CM codes for each disease give readers ample practice looking up codes in ICD-10-CM.
Current information on the most commonly encountered clinical disorders is presented in small segments for easier understanding.
Full-color illustrations clarify difficult concepts.
Consistent format for all diseases entries walks readers through each step of patient care and treatment, including:

Description
Symptoms and Signs
Patient Screening
Etiology
Diagnosis
Treatment
Prognosis
Prevention
Patient Teaching

Pharmacology appendix details drug names, therapeutic objectives, side effects, and general comments for commonly prescribed drugs.
Alerts highlight safety precautions for physician-based practice.
Review Challenges reinforce content and reveal areas requiring additional study.
Real-life Challenges test readers' ability to apply chapter content to real-world cases.

New to this Edition

NEW! Additional diseases and conditions
have been added throughout the text to keep readers up to date on the types of diseases and conditions they will encounter on the job.
NEW! Critical thinking questions provide additional opportunities for readers to critically apply the concepts covered in the text.
ADDITIONAL INFORMATION
ISBN
9780323228367
Table of Content
1. Mechanisms of Disease, Diagnosis, and Treatment
2. Developmental, Congenital, and Childhood Diseases and Disorders
3. Immunologic Diseases and Conditions
4. Diseases and Conditions of the Endocrine System
5. Diseases and Disorders of the Eye and Ear
6. Diseases and Conditions of the Integumentary System
7. Diseases and Conditions of the Musculoskeletal System
8. Diseases and Conditions of the Digestive System
9. Diseases and Conditions of the Respiratory System
10. Diseases and Conditions of the Circulatory System
11. Diseases and Conditions of the Urinary System
12. Diseases and Conditions of the Reproductive System
13. Neurologic Diseases and Conditions
14. Mental Disorders
15. Disorders and Conditions Resulting from Trauma
Appendix I: Common Laboratory and Diagnostic Tests
Appendix II: Pharmacology
Glossary
Author Information
By Margaret Schell Frazier, RN, CMA, BS, Formerly-Department Chair, Health and Human Services Division, Program Chair, Medical Assisting Program, Ivy Tech State College, Fort Wayne, IN and Jeanette Drzymkowski, RN, BS, Formerly-Associate Faculty, Ivy Tech State College, Northeast, Fort Wayne, IN
Trim
235 x 191 (7 1/2 x 9 1/4)
Pages
956
Publication Date
01-10-2015
Stock Status
Please allow 3 - 4 weeks for delivery.