25 % off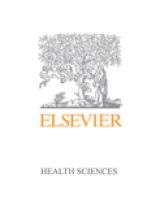 Paperback
Endocrine and Reproductive Physiology
, 4th Edition
Mosby Physiology Monograph Series (with Student Consult Online Access)
Stock Status
Please allow 3 - 4 weeks for delivery.
Publication Date
30-10-2012
View More
Endocrine and Reproductive Physiology, a volume in the Mosby Physiology Monograph Series, explains the fundamentals of endocrine and reproductive physiology in a clear and concise manner. This medical textbook gives you a basic understanding of how endocrine and metabolic physiology affects other body systems in health and disease, including the clinical dimensions of reproductive endocrinology.

Key Features

Bridge the gap between normal function and disease
with pathophysiology content throughout the book.

Easily master the material in your systems-based curriculum with learning objectives, Clinical Concept boxes, chapter summaries, and self-study questions.

Understand complex concepts by examining almost 200 clear, 2-color diagrams.

Apply what you've learned to real-life clinical situations using featured clinical commentaries.

Take your learning wherever you go - this title is also available as an eBook!

New to this Edition

Easily navigate the fully searchable text and figures
at www.studentconsult.com. Including bonus content: a supplement on energy metabolism, Key Words and Concepts, Abbreviations and Symbols.

Stay abreast of recent advances in endocrine physiology with expanded material on reproductive endocrinology and metabolism, and many updates at the molecular and cellular level.
Learn the latest developments in fertilization, pregnancy, and lactation, as well as fetal development, puberty, and the decline of reproductive function with age.
ADDITIONAL INFORMATION
ISBN
9780323087049
Table of Content

Introduction to the Endocrine System

Endocrine Function of the Gastrointestinal Tract

Energy Metabolism

Calcium and Phosphate Homeostasis

Hypothalamus-Pituitary Complex

The Thyroid Gland

The Adrenal Gland

Life Cycle of the Male and Female Reproductive Systems

The Male Reproductive System

The Female Reproductive System

Fertilization, Pregnancy, and Lactation

Appendix A: Answers to Self-Study Problems

Appendix B: Comprehensive Multiple-Choice Examination

Appendix C: Hormone Ranges

Appendix D: Abbreviations and Symbols

Author Information
By Bruce White, PhD, Professor, Department of Cell Biology, University of Connecticut Health Center, Framington, CT and Susan Porterfield, MD, Professor of Physiology and Endocrinology, Medical College of Georgia, Augusta, GA
Trim
235 x 191 (7 1/2 x 9 1/4)
Pages
302
Publication Date
30-10-2012
Stock Status
Please allow 3 - 4 weeks for delivery.
Published Reviews
"This is the only comprehensive book I have read in this field. In comparison to the broader physiology textbooks that include discussions of these systems, this one is clear and easy to read. It also provides just the right amount of clinical correlation for college students or first-year medical students." Robert Stern, MA (University of Chicago Medical Center) 4 star Doody rating!