25 % off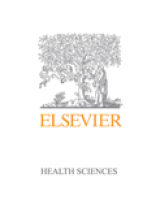 Paperback
Dental Care of the Medically Complex Patient
, 5th Edition
Stock Status
Please allow 3 - 4 weeks for delivery.
Publication Date
05-12-2003
View More
This valuable pocket guide provides instant access to the management of in-hospital dental care and the treatment of medically compromised or special needs dental patients, both inside and outside the hospital.

Key Features

The pocket-guide format provides instant-access to information on the care of dental patients in the hospital.
Coverage includes information on the outpatient management of medically compromised patients.
Case studies illustrate the optimum management of patients.

New to this Edition

A new chapter has been added on maxillofacial prosthetics.
Both US and UK drug names are provided.
Content has been revised and updated throughout.
ADDITIONAL INFORMATION
ISBN
9780723610908
Table of Content
1. Hospital structure and function: The role of hospital dentistry
2. In hospital care of the dental patient
3. Outpatient management of the medically compromised patient
4. Consultations
5. Maxillofacial prosthetics
6. Dental emergencies
7. Medical emergencies
8. Problems of the oral mucosa
9. Charts, tables and treatment protocols
10. Principles of drug therapy and formulary
11. Laboratory tests
Author Information
By Peter Lockhart, DDS, FDS, RCSEd, FDS, RCPS, Chairman, Department of Oral Medicine, Carolinas Medical Centre, Charlotte, NC; John Meechan, PhD, Senior Lecturer, Department of Oral and Maxillofacial Surgery, Newcastle Dental School, UK; and June Nunn, Professor of Special Care Dentistry, Department of Public and Child Dental Health, Dental School, Dublin, Ireland
Trim
186x123mm
Pages
472
Publication Date
05-12-2003
Stock Status
Please allow 3 - 4 weeks for delivery.