25 % off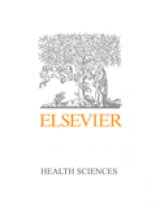 Paperback
Dental Practice Tool Kit - Patient Handouts, Forms, and Letters
Stock Status
Please allow 3 - 4 weeks for delivery.
Publication Date
21-07-2004
View More
This combination book and CD-ROM contains a wealth of helpful patient education handouts and front office/business documents - in both English and Spanish. It includes office records and tracking forms for routine office procedures; letters to insurance providers, new patients, and specialists; clearly written updates on the latest HIPAA guidelines; and many other frequently used materials. Best of all, the CD-ROM allows users to customize any of these documents to meet their own dental practice and individual patient needs.

Key Features

A variety of practical and easy-to-use letters, forms, charts, instructions, and educational materials to address many administrative and patient needs
The ability to customize both the look and content of all documents to reflect the corporate identity of the dental practice and address the specific concerns of each patient
Book and CD-ROM contain the same information and documentation for consistency and ease of use
English and Spanish versions of every page conveniently available in the book and on the CD-ROM
Attractive art for patient handouts available for printout on the CD-ROM
Space reserved on patient handouts for insertion of dentist's specific comments and instructions
Full section in Part 2 of the book devoted to compiling educational packets for patients
Sample packets containing cover art for each topic
A highly detailed table of contents, including Content at a Glance - a brief overview of the documents and material covered within each section - to quickly locate specific documents
Almost all documents limited to a single page in length for ease of use and practicality
ADDITIONAL INFORMATION
ISBN
9780323025096
Table of Content
Part 1: BUSINESS/FRONT OFFICE

Section 1 Practice Administration
Section 2 Patient Letters and Forms
Section 3 Insurance Narratives
Section 4 Referral Letters and Forms

Part 2: PATIENT EDUCATION

Section 5 Cosmetic Dentistry
Section 6 Endodontics
Section 7 General Dentistry
Section 8 Orthodontics
Section 9 Pediatric Dentistry
Section 10 Periodontics
Section 11 Prosthodontics
Section 12 Restorative Dentistry
Section 13 Patient Education Packets

Illustrations

Educational Packet Cover Art
Author Information
By Mosby
Trim
276 x 216 (8 1/2 x 10 7/8)
Pages
704
Publication Date
21-07-2004
Stock Status
Please allow 3 - 4 weeks for delivery.