25 % off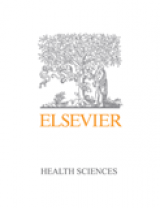 Paperback
Crash Course: Immunology and Haematology
, 3rd Edition
Stock Status
Please allow 3 - 4 weeks for delivery.
Publication Date
02-07-2007
View More
Covering all aspects of the syllabus, Crash Course offers students a fast way to recap on what they need to know to get through the exams with ease. Styled in an easy-to-follow, readily accessible format, each book is prepared by senior medical students or junior doctors - under faculty supervision - to give them the correct level of information perfectly tailored to current curricula requirements. The series now includes improved pedagogic features and a fully revised self-assessment section, updated to meet current examination needs.

Key Features

Provides the exam syllabus in one place!

Written by senior medical students or junior doctors - authors who really understand today's exam situation!
Senior Faculty Advisors ensure complete accuracy of the text!

Full artwork programme, improved 'Hints and Tips' boxes, and 'Clinical Application' boxes help you remember the key points!

Self-Assessment section - fully updated to reflect new curriculum requirements - helps you maximise your grade!

Solid, accurate, user-friendly coverage provides enough detail even for those aiming at distinction!

New to this Edition

Fully updated self-assessment section - ideal for current examination practice!

Includes useful 'Learning Objectives' at the start of each chapter.

Integrated approach between basic and clinical sciences provides a firm basis for problem solving in clinical practice.

Fully updated to include feedback from hundreds of students!
ADDITIONAL INFORMATION
ISBN
9780723434184
Table of Content
Part I: Immunology

1.Principles of Immunology

An overview of immunology
The innate immune system
Recognition molecules
Generation of antigen receptor diversity
The adaptive immune system
Humoral immunity
Cell-mediated immunity

2.The Functioning Immune System

Response to tissue damage
Immune response to pathogens
Hypersensitivity
Anti-inflammatory drugs
Investigation of immune function
Allergy
Autoimmunity
Immune deficiency
Immunization
Transplantation

Part II: Haematology

3.Principles of Haematology

Overview of haematology-the cell lines
Haemopoiesis and its regulation
Bone marrow
The spleen

4.Red Blood Cells and Haemoglobin

Structure and function of erythrocytes
Erythropoiesis
Iron and haem metabolism
Haemoglobin
The cytoskeleton of the red cell
Metabolism of red cells
Anaemia
Anaemia due to impaired red-cell production
Anaemia due to increased red-cell destruction (haemolytic anaemias)
Anaemia due to blood loss
Polycythaemia (erythrocytosis)

5.White Blood Cells

Structure and function of the white blood cell
Differentiation of white cells
Reactive proliferation of white cells
Neoplastic proliferation of white cells
Leucopenia

6.Haemostasis

Platelets and blood coagulation
Platelet disorders
The coagulation cascade
Clotting factor disorders
Thrombosis

7.Blood Transfusion

Red-cell antigens
Cross-matching and blood transfusion

8.Haematological Investigations

Full blood count and reticulocyte count
Differential white count
Peripheral blood film
Investigations of haemoglobinopathies
Bone marrow investigation
Lymph node biopsy
Cytogenetic analysis
ESR and plasma viscosity
Serum electrophoresis
Clotting tests

Part III: Self-Assessment
Author Information
By Gareth Kitchen, Undergraduate medical student, University of Manchester, Manchester, UK
Trim
254 X 176 mm
Pages
196
Publication Date
02-07-2007
Stock Status
Please allow 3 - 4 weeks for delivery.
Published Reviews
"The Crash course series is a series of revision books which are written by senior medical students for other medical students and they contain everything you need to know for an exam.
All the Crash Course texts present their subjects in a sharp, concise and easy to follow manner. The text is well spaced, and complemented with illustrations wherever appropriate. The layout is clear and logical. The language is simple and the facts are being presented almost in note form, which is a key feature of this series, enabling the student to absorb facts more easily without overwhelming the reader. And when you think you are ready for the exam you can test your knowledge by filling in multiple choice, short answers and extended matching questions which are in every crash course title. This series is the best way to prepare for an exam and I would recommend it to everyone."
Medical Student, Maastricht University, Netherlands (series review)