25 % off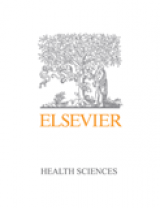 Paperback
Crash Course Haematology and Immunology
, 4th Edition
Stock Status
Please allow 3 - 4 weeks for delivery.
Publication Date
30-04-2012
View More
The new series of Crash Course continues to provide readers with complete coverage of the MBBS curriculum in an easy-to-read, user-friendly manner. Building on the success of previous editions, the new Crash Courses retain the popular and unique features that so characterised the earlier volumes. All Crash Courses have been fully updated throughout.

Key Features

More than 90 illustrations present clinical, diagnostic and practical information in an easy-to-follow manner

Friendly and accessible approach to the subject makes learning especially easy

Written by students for students - authors who understand exam pressures

Contains 'Hints and Tips' boxes, and other useful aide-mémoires

Succinct coverage of the subject enables 'sharp focus' and efficient use of time during exam preparation

Contains a fully updated self-assessment section - ideal for honing exam skills and self-testing

New to this Edition

Self-assessment section fully updated to reflect current exam requirements

Contains 'common exam pitfalls' as advised by faculty

Crash Courses also available electronically!

Online self-assessment bank also available - content edited by Dan Horton-Szar!
ADDITIONAL INFORMATION
ISBN
9780723436256
Author Information
By Yousef Gargarni
Trim
254h x 176w mm
Pages
188
Publication Date
30-04-2012
Stock Status
Please allow 3 - 4 weeks for delivery.
Published Reviews

Written by a medical student (for med students) this book is geared towards the learner who knows either little, or very little. When reading this text you feel you are taken through each element step by step and my impression was that this has been written in the assumption your knowledge is non-existent (I fall in to that category!).

From a student nurse perspective the aspect I like most is that this book makes links towards illness, ailments and how certain hereditary factors can occur.

The chapters take you step by step, slowly building up your knowledge, with clear objectives set at the beginning with key points highlighted throughout.

There is a section at the end of the book on short answer and multiple choice questions to support learning further and certainly from a med student perspective it states on the cover the exam syllabus is provided in one place. From a nursing perspective, this book will help support some of the fundamental physiological understanding you already hold but will give you that extra ability to hold a greater understanding towards the ailment manifestation.

Kate Philp, Nursing Student, UK