25 % off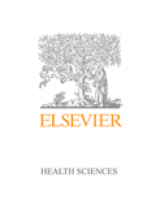 Paperback
Assisting with Patient Care
, 2nd Edition
Stock Status
Please allow 3 - 4 weeks for delivery.
Publication Date
02-04-2004
View More
Assisting with Patient Care addresses the expanded role of the Patient Care Technician (PCT) or Multi-Skilled Worker (MSW), covering all of the basic concepts and skills needed by nursing assistants, as well as the more advanced skills required by PCTs or MSWs. This comprehensive text is visually appealing, with its full-color design and abundance of photos and drawings. Its engaging writing style and 7th-grade reading level make it a favorite of students at all levels. Five new chapters and eight new procedures provide more comprehensive information on the nursing process, restraints, specimens, hearing and vision problems, and developmental disabilities.

Key Features

Covers both basic nursing assistant roles and advanced skills for the patient care technician/multi-skilled worker.
Clear, 7th-grade reading level.
Step-by-step procedures detail skills and are divided into pre-, procedure, and post-procedure sections for easier learning.
Quality of Life sections in the procedures remind students to show respect for the person by performing simple courtesies such as knocking before entering the room, calling the person by name, and introducing self by name and title.
Caring about Culture boxes provide information to help students learn how to address various practices of specific cultures.
Delegation is discussed regarding the assistive personnel's responsibilities in accepting and performing assigned tasks.
Hundreds of large, full-color photos and drawings provide visual reinforcement of concepts and skills.
Learning Objectives for each chapter help students focus on information presented.
Key Terms with definitions help students understand chapter content.
Boxes and tables present material in concise, easy-to-locate format
Chapter Review Questions are a useful study guide found at the end of each chapter.

New to this Edition

UNIQUE! Mosby's Nursing Assistant CD-ROM, bound in the text, includes 25 procedures with corresponding video clips & exercises, an audio glossary, and Body Spectrum - an electronic anatomy coloring book.

New Safety Alerts provide cautions and proper techniques for protecting both staff and patients.
New Delegation Guidelines detail the assistive personnel's (AP) responsibilities when accepting specific delegated tasks.
Focus On... boxes address the special needs of children, older persons, long-term care residents, and home care patients.
Icons in section headings alert students to associated procedure.
Five new chapters on Assisting With the Nursing Process, Restraint Alternatives and Safe Restraint Use, Collecting and Testing Specimens, Hearing and Vision Problems, and Developmental Disabilities provide expanded content grouped in logical, concise chapters.
Eight new procedures include Double Bagging, Transferring the Person from the Chair or Wheelchair to Bed, Transferring a Person to and from the Toilet, Changing a Leg Bag to a Drainage Bag, Preparing the Person for Meals, Measuring Height: The Person in Bed, Applying a Hot Pack, and Caring for Eyeglasses.
Highlights skills to alert students to skills that are part of the National Nurse Aide Assessment Program (NNAAPTM).
ADDITIONAL INFORMATION
ISBN
9780323024969
Table of Content
Unit I: Assistive Personnel in Health Care
1. Health Care Today
2. Roles and Functions of Assistive Personnel
3. Work Ethics
4. Communicating With the Health Team
5. New! Assisting With the Nursing Process

Unit II: Focusing on the Person
6. The Whole Person and Basic Needs
7. Communicating With the Person
8. Body Structure and Function
9. Growth and Development
10. Sexuality

Unit III: Assisting With Protection Needs
11. Safety
12. New! Restraint Alternatives and Safe Restraint Use
13. Preventing Infection
14. Body Mechanics

Unit IV: Assisting With Comfort Needs
15. Bedmaking
16. Personal Hygiene
17. Grooming
18. Comfort, Rest, and Sleep

Unit V: Assisting With Physical Needs
19. Urinary Elimination
20. Bowel Elimination
21. Nutrition
22. Fluids and Blood
23. Oxygen Needs
24. Exercise and Activity

Unit VI: Assisting With Assessment
25. Measuring Vital Signs
26. Obtaining an Electrocardiogram
27. New! Collecting and Testing Specimens
28. Assisting With the Physical Examination

Unit VII: Assisting With The Healing Process
29. The Surgical Patient
30. Wound Care
31. Heat and Cold Applications

Unit VIII: Assisting With Clinical Situations
32. New! Hearing and Vision Problems
33. Common Health Problems
34. Mental Health Problems
35. Confusion and Dementia
36. New! Developmental Disabilities
37. Rehabilitation and Restorative Care
38. Caring for Mothers and Newborns
39. Basic Emergency Care
40. The Dying Person
Author Information
By Sheila A. Sorrentino, PhD, RN, Curriculum and Health Care Consultant, Anthem, AZ
Trim
276 x 216 (8 1/2 x 10 7/8)
Pages
880
Publication Date
02-04-2004
Stock Status
Please allow 3 - 4 weeks for delivery.