10 % off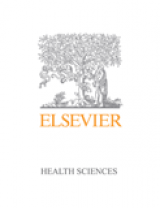 Paperback
Adult Health Nursing
, 8th Edition
The basics you need to succeed! Covering basic anatomy & physiology and medical-surgical nursing for the LPN/LVN, Adult Health Nursing, 8th Edition provides just the right amount of information you need - with a level of detail that is neither overwhelming nor too superficial. Guidelines for patient care are presented within the framework of the nursing process; Nursing Care Plans are described within a case-study format to help you develop skills in clinical decision-making. New to this edition, an updated art program replaces line art to provide a realistic view of procedures and skills. In addition, enhanced holistic health care options, and updated health promotion topics, provide an updated view of current practice. This easy-to-understand text is best when used with Foundations of Nursing, 8th Edition, to give you complete coverage of all the content needed in an LPN/LVN curriculum!

Key Features

Tenth grade reading level
helps students understand complex topics.
Skills are presented in a step-by-step format with clearly defined nursing actions and rationales.
Clear coverage of essential A&P is provided by an Introduction to Anatomy and Physiology chapter along with an overview of A&P in all body systems chapters.
Nursing Care Plans emphasize patient goals and outcomes within a case-study format, and promotes clinical decision-making with critical thinking questions at the end of each care plan.
Expanded and updated Cultural Considerations boxes explore specific health and cultural issues to help you address the needs of the increasingly diverse patient and resident populations.
The Nursing Process connects specific disorders to patient care - with a summary at the end of each chapter.
Older Adult Considerations boxes provide age-specific information for the care of the aging population, which is often the primary focus of the LPN/LVN nurse.
Home Health Considerations boxes discuss issues facing patients and their caregivers in the home setting.
Get Ready for the NCLEX® Examination section at the end of each chapter provides Key Points, Review Questions, and Critical Thinking Activities to reinforce learning.
Assessment section is separated into Subjective and Objective Data to provide a clear distinction between the two.
Safety Considerations boxes cover issues related to safe patient care in a variety of settings.
Evidence-Based Practice boxes provide synopses of nursing research articles and other scientific articles applicable to nursing, along with nursing implications for the LPN/LVN.
Patient Teaching boxes include post-hospital discharge guidelines and disease prevention instructions with a strong focus on three-way communication among the nurse, patient, and family members.
Health Promotion Considerations boxes highlight information on wellness and disease prevention, including infection control, diet, and pregnancy.
Communication sections include real-life examples of nurse-patient dialogue.
Medication Tables provide quick access to action, dosage, precautions, and nursing considerations for commonly used drugs.
Complementary and Alternative Therapy boxes, provide a breakdown of specific therapies, along with precautions and possible side effects.

New to this Edition

NEW! Expanded and updated art program
enhances content with original photos and line art.
NEW! NCLEX-PN Review questions at the end of each chapter include alternate item formats and cover all chapter objectives.
ADDITIONAL INFORMATION
ISBN
9780323484381
Table of Content
. Introduction to Anatomy and Physiology
2. Care of the Surgical Patient
3. Care of the Patient with an Integumentary Disorder
4. Care of the Patient with a Musculoskeletal Disorder
5. Care of the Patient with a Gastrointestinal Disorder
6. Care of the Patient with a Gallbladder, Liver, Biliary Tract, or Exocrine Pancreatic Disorder
7. Care of the Patient with a Blood or Lymphatic Disorder
8. Care of the Patient with a Cardiovascular or a Peripheral Vascular Disorder
9. Care of the Patient with a Respiratory Disorder
10. Care of the Patient with a Urinary Disorder
11. Care of the Patient with an Endocrine Disorder
12. Care of the Patient with a Reproductive Disorder
13. Care of the Patient with a Visual or Auditory Disorder
14. Care of the Patient with a Neurological Disorder
15. Care of the Patient with an Immune Disorder
16. Care of the Patient with HIV/AIDS
17. Care of the Patient with Cancer
References
Glossary

Author Information
By Kim Cooper, RN, MSN, Chair, Nursing Department Program, Ivy Tech State College, Terre Haute, Indiana and Kelly Gosnell, RN, MSN, Associate Professor of Nursing, Ivy Tech Community College, Terre Haute, Indiana
Trim
276 x 216 (8 1/2 x 10 7/8)
Pages
860
Publication Date
05-11-2018
Stock Status
In Stock